Sound Unseen Film + Music Festival Announces Lineup For 20th Edition Of The Film Festival
Details

Parent Category: News
Created on Friday, 18 October 2019 19:36
Last Updated on Friday, 18 October 2019 19:36
Page 1 of 2
The Sound Unseen Film + Music Festival announced the film lineup for this year's 20th Anniversary edition of the film festival. Highlights include screenings of BOY HOWDY: THE STORY OF CREEM MAGAZINE, MAPPLETHORPE Director's Cut and X: THE UNHEARD MUSIC.
John Doe will appear with the screening of W.T. Morgan's documentary X: THE UNHEARD MUSIC, award-winning filmmaker Ondi Timoner coming to Sound Unseen with a 15th Anniversary screening of her film, DIG!, as well as a special presentation of the MAPPLETHORPE Director's Cut. Sound Unseen also announced that Scott Crawford's BOY HOWDY: THE STORY OF CREEM MAGAZINE, would be the Closing Night selection.
---
Sound Unseen Festival Director Jim Brunzell and Producer/Co-Programmer Rich Gill, said, "Our lineup this year is a wonderful mix of films hot on the film festival circuit, classics, and screenings that include appearances by wonderful filmmakers and musicians. We are really excited about this group of films and events built around them that should make our 20th Anniversary edition truly memorable."
 
Scott Crawford's BOY HOWDY: THE STORY OF CREEM MAGAZINE joins the previously announced Seamus Murphy's A DOG CALLED MONEY (Opening Night), and Brandon Vedder's STRANGE NEGOTIATIONS (Centerpiece) to complete an impressive trio of Gala screenings. BOY HOWDY: THE STORY OF CREEM MAGAZINE looks at the seminal Creem Magazine's humble beginnings to becoming one of the publications of record for rock n' roll. Fifty years after publishing its first issue, "America's Only Rock 'n' Roll Magazine" remains a seditious spirit in music and culture. The film features interviews with Cameron Crowe, Alice Cooper, Kirk Hammett, Joan Jett, Michael Stipe, Gene Simmons, Paul Stanley, Chad Smith, Peter Wolf and Wayne Kramer.
---
X: THE UNHEARD MUSIC
 
The one and only John Doe of X will come to Sound Unseen as part of a presentation of W.T. Morgan's X: THE UNHEARD MUSIC. Screened on 35mm, the film is one of the best music films of the punk era. Shot over the course of five years, this documentary presents spectacular live performances interspersed with interviews with the band members and associates.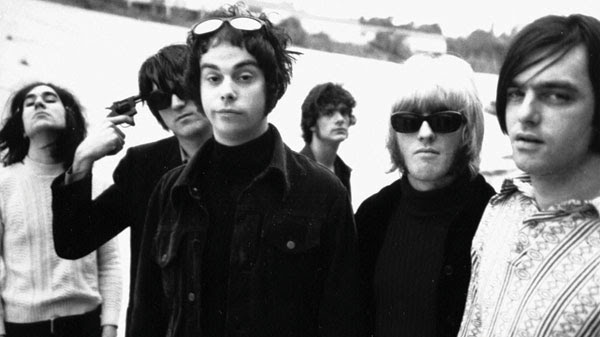 DIG!, MAPPLETHORPE
 
The only filmmaker to be a two-time Sundance Film Festival Grand Prize Jury Winner, Ondi Timoner comes to Minnesota with two of her films. The first is the 15th Anniversary screening of DIG!. The 2004 documentary looked at the collision of art and commerce through the eyes of The Dandy Warhols and The Brian Jonestown Massacre.
---
The film was acquired by the Museum of Modern Art for their permanent collection. Timoner will also be on hand for her Director's Cut of MAPPLETHORPE. Led by a devastating performance by Matt Smith in the title role, the stylish and well-crafted biopic covers the full life of its subject, world renowned and controversial photographer Robert Mapplethorpe, most frequently providing an alluring view of New York in its grittiest era.
 

ALL I CAN SAY, GORDON LIGHTFOOT: IF YOU COULD READ MY MIND,
LIVE FROM THE ASTROTURF: ALICE COOPER
 
Other highlights include; ALL I CAN SAY, a film created from hours of home video footage shot by tragic Blind Melon front man Shannon Hoon; Martha Kehoe and Joan Tosoni's GORDON LIGHTFOOT: IF YOU COULD READ MY MIND, a portrait of Canada's most famous singer-songwriter; Tyler Measom's I WANT MY MTV, which traces the beginnings and exploding influence of the music video channel; Steven Gaddis' LIVE FROM THE ASTROTURF: ALICE COOPER, about a super-secret concert event at a record store in Dallas, featuring the legendary shock rocker; the North American premiere of Simon David's TIME AND PLACE, about cult favorite Atlanta R&B artist Lee Moses; and Brent Hodges' WHO LET THE DOGS OUT, which explores the history, influence, and story behind the famous (or infamous) song.
---
Jurors, panels, musicians and events will be announced Wednesday, October 23. For more information about Sound Unseen, as well as how to purchase tickets, go to: http://www.soundunseen.com.